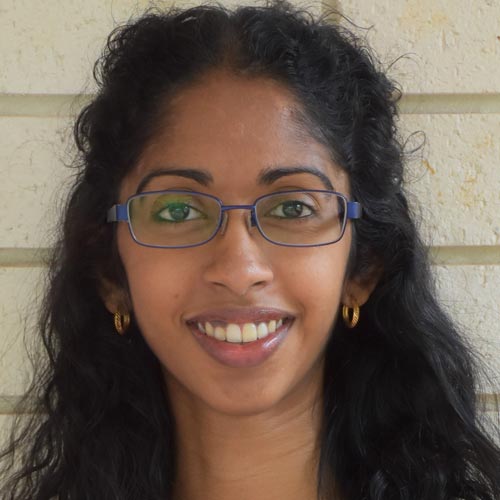 Niyara Gunewardena – Clinical Psychologist
BSc (Hons Psych) MClinPysch
Niyara is a warm and compassionate Clinical Psychologist with experience working with clients of all ages, in both public and private settings. Niyara has a special interest in working with children, young people and families. She has worked with children for over 12 years, and as a psychologist treating young people with severe and complex mental health difficulties for over 8 years.
Some of the issues she treats include:
anxiety disorders
mood disorders
self-harm and suicidal ideation
aggression
school difficulties
parent-child relationship issues
behavioural issues
adjustment difficulties
developmental difficulties
grief and loss
posttraumatic stress
complex trauma
Niyara believes that a safe and comfortable therapeutic relationship is fundamental in helping individuals and families to discover their 'key' to living a full and meaningful life. She works collaboratively with each individual or family to build understanding, and to develop a treatment plan that is tailored to their unique needs.

In addition to completing her Masters in Clinical Psychology, Niyara has trained with leading experts in the field of complex trauma and attachment, and is also accredited in the Circle of Security and Triple P parenting programs.  She practices from a family-focused and relationship-focused approach, incorporating strategies from ACT, CBT, DDP (Dyadic Developmental Psychotherapy), Expressive therapies, and Attachment-based therapies.

Niyara is a clinical supervisor (STAP-accredited) and has experience supervising provisional psychologists, as well as clinical psychology and psychiatry registrars. She is passionate about providing high-quality and supportive supervision, tailored to a supervisee's developmental needs.
AHPRA Registration number: PSY0001628286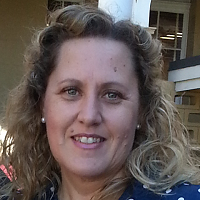 Maxine Clayton – General Psychologist
BScience (Major Psych) BPsychology Honours, Master of Professional Psychology
Maxine is a warm and empathic general psychologist who has experience working with children, teens and adults. She has extensive experience working within the disability sector with people who have a disability, family members, carers, schools and service providers.  With 23 years' experience in the disability field Maxine has a thorough understanding of the daily aspects of disabilities and the impact upon family and carers.  Maxine has substantial experience supporting people with mental health and suicide and self-harm.  Maxine also has experience working with gender diverse people relating to identity formation and transitions.
Maxine welcomes LGBTI, multicultural and deaf clients and is interpreter friendly.
Some of the issues she treats include:
Parenting support
Relationship issues
Grief and loss
Suicide and self-harm
School difficulties and transitions
Mood disorders
Anxiety disorders
Gender diversity
Disabilities
In collaboration and consideration of individual client goals Maxine works from a strengths based approach using the latest evidence –based practice. She has training and experience in Cognitive Behaviour Therapy (CBT), Acceptance and Commitment Therapy (ACT), and Developmental, Individual-differences and Relationships ( DIR) Floortime.
AHPRA Registration No. PSY0001912728